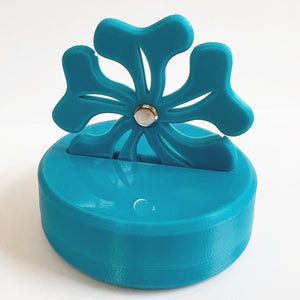 BladeSaver Thread Cutter Lt Blue 60mm
Don't discard your used 60mm rotary blades, give them new life in the BladeSaver Thread Cutter. It safely contains your used blades in a flower shaped holder with 5 places to cut the thread. Case top and bottom is held closed with magnets. Instructions for easy assembly and use.
Great for cutting your threads when chain stitching!
---
Fabric comes in 1/2 yard Increments or Bundles, Example: (1= 1/2 yard) (2= 1yard) (3= 1 1/2 yards) etc. **** We Also Recommend ****